A Denver television station recently sent a secret shopper armed with a hidden camera into retail marijuana stores to determine what type of consumption advice employees are giving customers about edibles.
The result: Workers at all three retail shops told the shopper to consume more than the standard serving size listed on the packaging (10 mg of THC). Some employees suggested eating the equivalent of up to five doses.
The TV report framed the story around concerns that edibles may have played a role in an apparent suicide as well as a murder, which have increased scrutiny – from both the state and the media – on the industry.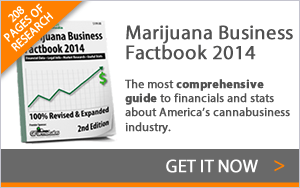 Colorado's Marijuana Enforcement Division already sends secret shoppers into businesses to patrol for violations, but this is one of the first times that a local media organization has conducted its own undercover investigation on the state's new retail stores.
While a state health official expressed concern over the dosing recommendations provided by workers, the story did not mention a Denver Post report that found many edibles companies are putting substantially less cannabis in their products than is advertised on the packaging. As a result, many consumers have to ingest more than the standard dose to get the associated buzz.
Additionally, employees at each shop recommended trying a limited amount and then waiting 45 minutes. Workers also indicated that the effects of edibles vary based on the individual and provided information about how much they personally consume.