Michigan lawmakers could be close to approving a solution to the state's medical marijuana problems.
The state Senate on Wednesday advanced two bills to the floor, meaning legislators could vote on them as early as this fall. One bill would legalize medical marijuana dispensaries, while the other would approve edibles products.
Both bills passed the House by wide margins last December.
If the bills pass, they would help rejuvenate Michigan's battered MMJ industry.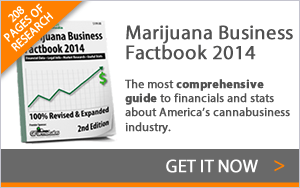 In February 2013 the state Supreme Court ruled that dispensaries are illegal under Michigan's 2008 medical marijuana law. That decision forced many of the state's dispensaries to close, while others were raided by police. Dozens of dispensaries still exist in cities that haven't cracked down, yet they operate in a very tenuous situation.
The two bills are not yet a lock to pass.
Senate Majority Leader Randy Richardville (R-Monroe) said the bills still need some work before they are voted on. Richardville said he is concerned about dispensaries' proximity to neighborhoods and playgrounds, as well as product potency.