Two well-known companies in the cannabis industry have resolved a year-long legal dispute.
Dixie Holdings – which owns Dixie Elixirs and Edibles – and Medical Marijuana Inc. announced that they have agreed to settle a lawsuit over their joint company, Red Dice Holdings.
The agreement allows the companies to cut ties, letting Dixie focus on its THC-infused products and brand while Medical Marijuana Inc. will devote 100% of its efforts to hemp-based offerings.
The release did not disclose financial terms of the settlement.
Under the agreement, Dixie Holdings will sell its share of Red Dice to Medical Marijuana Inc. but purchase the Dixie Elixirs brand and related assets. Medical Marijuana Inc. will retain the Dixie Botanicals brand of CBD products and intellectual property, according to a press release.
The deal calls for a 90-day transition period.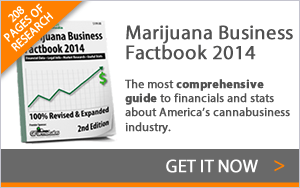 Colorado-based Dixie Holdings and California-based Medical Marijuana Inc. formed Red Dice Holdings in 2012 as a way to market Dixie's products to other medical marijuana states. The move was seen as a watershed moment for the marijuana industry, as the companies aimed to create the first national cannabis brand.
But the partnership soured in 2013, and Dixie eventually filed suit against Medical Marijuana Inc. In its year-end financial documents, Medical Marijuana Inc. revealed its take on the dispute.
Note: A previous version of this story mentioned an informal SEC inquiry into Medical Marijuana Inc., which the company says has since been closed without issue.