A medical marijuana farmers market held in Los Angeles was such a resounding success that the organizer plans to hold it every weekend.
Several thousand medical marijuana customers waited in line for up to several hours to enter the California Heritage Market in east LA. Billed as the city's first-ever farmers market for medical marijuana, the event was organized by The West Coast Collective dispensary and held in a warehouse
Paizley Bradbury, the executive director of the farmers market, told the Los Angeles Times that approximately 2,500 total patients visited the market.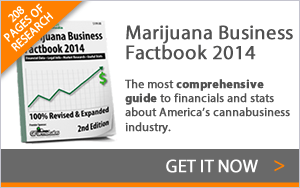 Inside, they purchased cannabis directly from 25 vendors, some of which allowed visitors to negotiate a final price. Some patients paid just $180 an ounce for cannabis flowers, compared to the $300 market value for the same amount at a dispensary.
The market appears to have a green light from officials. The Los Angeles Police Department – which has been shutting down illegal dispensaries – did not close the farmers market, although marked and plain-clothes officers patrolled the location.