Medical marijuana advocates in Florida face growing opposition to Amendment 2, the bill to legalize medical cannabis.
On Tuesday, the Florida Sheriffs Association entered the fight with a campaign called Don't Let Florida Go to Pot, which claims that the bill includes loopholes that will effectively legalize marijuana.
The Vote No on 2 campaign is taking a similar tact, circulating a video arguing that Florida's law could create an unregulated medical marijuana environment like the one Southern California.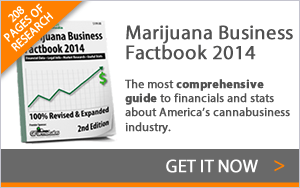 Perhaps the biggest player to enter the fight is Las Vegas casino magnate Sheldon Adelson, who recently cut a check for $2.5 million to fund an opposition group called Drug Free Florida Committee.
Adelson has also helped finance the campaign of current Gov. Rick Scott, who is seeking reelection. Scott is an opponent of Amendment 2.
Scott's challenger, Charlie Crist, is backed by Orlando trial lawyer John Morgan, who has been one of the largest proponents of Amendment 2. Morgan has spent nearly $4 million backing the United For Care petition initiative, which put Amendment 2 on the November ballot.
The most recent poll puts support for the bill at 70%.