More than 60 new medical marijuana-related businesses have reportedly incorporated in Florida over the past nine months, the majority in the last 60 days. Although medical cannabis is not legal in the state yet, supporters have pledged $20 million for TV ads to support a November ballot initiative; and 78% of Floridians polled say they support legalizing MMJ in their state.
If the legalization effort is successful, as with other states, the timeline from voting to the first dispensary opening days could be a year or longer. That's not stopping entrepreneurs from rushing in. "Every Tom, Dick and Harry would love to get into it," Ken Kavenaugh, who recently co-founded Marijuana Farmacy LLC of Apopka, Florida, told the Sun Sentinel.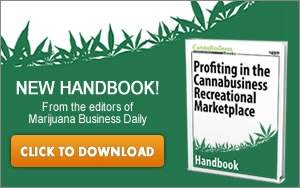 At least three regional trade associations have also launched, including the Florida Cannabis Industry Association Corp. and the Florida Medical Cannabis Association.
Some of these entrepreneurs have a deep and longstanding interest in medical marijuana; others just smell the money. And, some are already reaping rewards by serving this fresh crop of wanna-bes with everything from legal advice to cultivation classes.