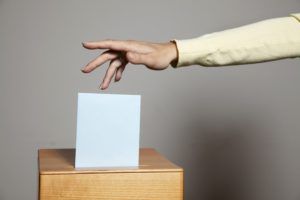 Proponents of a Missouri medical marijuana ballot initiative, who failed in a similar effort in 2016, are confident they have enough valid signatures this time around to put the issue before voters in November.
New Approach Missouri said in a news release it turned in 372,483 signatures to the Missouri Secretary of State's Office on Friday, more than double the 160,000 needed to qualify for the state ballot.
The deadline was Sunday; the Secretary of State's office will make its final determination by August.
The proposed constitutional amendment would permit state-licensed physicians to recommend medical marijuana to patients who suffer from:
Cancer
Epilepsy
Multiple sclerosis
Alzheimer's
Spinal-cord injuries
Other serious or debilitating medical conditions
Money generated by a 4% sales tax on medical marijuana would go into a special fund to help cover veterans' health-care costs.

New Approach backed an MMJ ballot initiative in 2016, but too many signatures were disqualified in a key district. New Approach lost a legal challenge.

A second group, Find the Cure, also submitted signatures Friday, according to the Associated Press. That proposed initiative calls for the creation of an independent institute to research and regulate marijuana, funded by a 15% tax.

This year's ballot initiatives come at a time when Missouri lawmakers also are considering a medical marijuana bill. That bill passed the state House, and is scheduled for a second reading Monday in the state Senate.

John Payne, New Approach campaign manager, was circumspect about the prospect of legislation as a possible outcome.

"Is there a hypothetical piece of legislation that would satisfy our goals? Of course," he wrote in an email to Marijuana Business Daily.

"But it's very unlikely that the Legislature will pass such a bill in the final two weeks of (its) session."