The rapid growth of Canada's medical marijuana market is outpacing the expectations of some of the country's largest cultivation companies.
Tweed Inc., a large grower based in Smiths Falls, Ontario, recently announced it would stop accepting new customers until it is able to meet current demand. The company also said it is raising its expected annual production from 1.5 million grams to 6 million grams of cannabis due to to higher-than-expected patient registration.
Other growers are also expanding to meet the demand. Nanaimo-based Tilray recently completed a $10 million, 60,000 square-foot growing facility. Philippe Lucas, an executive with Tilray, likened the cannabis industry's growth to the biotech industry.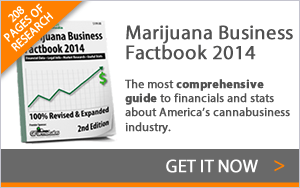 "Literally every day we're bringing people on board," he said.
Canada flipped the switch on its new medical marijuana program less than one month ago, and currently Health Canada – the government body overseeing the program – has registered 13 producers for the entire country.
Officials have also allowed home growers to continue to produce cannabis, even though the original program outlawed such operations.
Health Canada has yet to announce how many patients are currently registered in the medical marijuana program.
Before the program launched, estimates put the number of registered patients at 40,000. That number is expected to reach 450,000 within a decade, creating a market that could surpass $1 billion.