By Alan Brochstein
Publicly traded cannabis stocks are off to an incredible start this year, with many of them doubling or tripling and some increasing by as much as tenfold.
Excitement about the implementation of legal cannabis in Colorado has fueled what appears to be a bubble, with demand from new investors overwhelming the limited supply of shares available for purchase. It was only 11 months ago that the market enjoyed similar ebullience, but that ended quite poorly as most stocks in the sector lost in excess of half their peak value in the ensuing months.
There were several reasons for the collapse from the February peak last year, but one of the key challenges was that many of the companies failed to deliver on promises, losing credibility with their shareholders.
With the recent sharp rise in prices, companies would be well-served to consider these five steps to become more shareholder-friendly.
#1. Act with Accountability
The fundamentals of the companies currently traded publicly have not been particularly impressive relative to the overall industry. Most investors understand that many of these organizations are truly developmental.
In this type of environment, press releases that detail the intentions of companies tend to capture a lot of attention. Unfortunately, there are too many examples of companies in the space that never live up to their promises and, rather than address the issues in the future, they end up just discussing new future initiatives.
One of the worst examples last year was the early-in-the-year forecasts by two of the better-known companies in the sector that missed by a mile. These two companies never updated their overly optimistic outlooks either, which contributed most likely to their weak share prices over the balance of the year.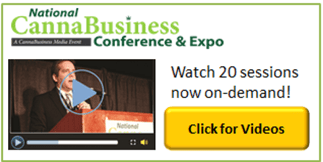 Contrast that with another company that reported weak results in the third quarter relative to its outlook but owned up to it on a live internet show as two executives explained the reason, taking full responsibility.
#2. Reduce Complexity
Investors like a simple story. When it comes to cannabis-related stocks, most of the companies seem to understand this concept, but a few have set up corporate operational structures that make it very difficult to understand what shareholders are actually buying when they invest. Additionally, many companies have complex capital structures, with insiders controlling them through securities such as convertible preferred stock.
#3. Increase Transparency
Cannabis-related companies tend to trade "over-the-counter," as only one – GW Pharmaceuticals – is listed on a major exchange. Many of these OTC stocks file with the Securities and Exchange Commission (SEC). But a few don't, trading instead on the "pink sheets," where the reporting requirements are minimal.
Some of the largest publicly traded companies are included in this latter group. To gain credibility, it is imperative that they file with the SEC. Additionally, investors would be better served if these companies disclosed information that SEC filers are required to share, even if as a "pink" company they aren't required.
Examples of this type of information would include related-party transactions, insider ownership and litigation. Finally, companies in the sector will increase their credibility by holding regular communication with their shareholders, particularly via forums that allow interaction.
#4. Improve Corporate Governance
The way a company runs itself can provide investors an important signal. Companies in the sector need to show leadership at the top, particularly on the board of directors. Some of the largest companies in the space in terms of market capitalization have failed to establish an independent board. Additionally, some companies in the space allow inherent conflicts of interest to persist.
#5. Focus on the Business, Not the Stock
Many investors wonder about the true nature of some of these cannabis-related companies, as it appears that several have weak business models and are more intent on selling shares than building a sustainable business. Too many companies rely on stock promotion, with a barrage of sensational press releases, paid stock promotions via social media or paid research.
One particularly egregious example was a company that began trading publicly following a reverse-merger last summer and promoted its stock symbol on radio ads in several Midwestern states.
With stock prices elevated again, companies in the sector have more at stake than ever before. Adopting a more shareholder-friendly approach may help shield the companies when the heavy tailwinds of positive investor sentiment eventually abate. Additionally, these lessons have not been lost on new companies entering the public markets, and several recent new additions have positioned themselves as employing a better approach.
The bottom-line: Companies can get away with a lot in a bull market, but if publicly traded cannabis industry participants want to be credible, they need to do a better job on several fronts.
Alan Brochstein is a Chartered Financial Analyst and runs 420 Investor, a community of investors focused on publicly traded cannabis stocks