By Troy S. Radunsky

These are exciting times for medical marijuana in Illinois.
The state is about a year away from allowing patients to legally purchase and consume medical cannabis via a network of 60 dispensaries, with possibly up to 13 in Chicago and 11 in suburban Cook County.
As in any new market, prospective dispensary owners and investors have a host of questions. What specific criteria must be met to get a permit? What will it cost to open and operate a facility in Illinois? How competitive will it be to get a license?
Here are some answers to these questions, which will help you set expectations and ultimately determine if you want to open a dispensary.
Criteria
Illinois promised it would be the most heavily regulated medical marijuana state in the country, and it did not disappoint.
The proposed draft rules covering the industry are extremely extensive, detailed and rather intimidating, coming in at a whopping 71 pages. They address everything from application requirements for dispensaries to ongoing operational procedures covering records-keeping, security and many other areas.
These extensive dispensary regulations, if adopted, will likely have the intended effect the legislature had hoped – that is, to weed out the pretenders from the contenders while simultaneously protecting patients' rights by giving them access to the best medicine.
From a business standpoint, these regulations will be onerous.
Applicants must be well financed and prepared to pay hefty fees (more on this below) just to throw their hat in the ring for a chance at a license. As part of the process, applicants – and even investors who have a significant financial interest in a dispensary – must undergo a thorough criminal background check conducted by the state.
This actually might be the easiest part of the application and registration process. Applicants have to submit a comprehensive business blueprint incorporating financial projections, operating plans, staffing expectations, a thorough explanation of their products and services, operations and marketing manuals, inventory and records-keeping plans, etc.
The challenges escalate from there.
If you're fortunate enough to land one of the 60 dispensary licenses, expect that your business will be subjected to the strictest regulatory control since Prohibition.
Some examples of the types of rules you'll face:
– The building a dispensary operates out of must be of sufficient size, include parking, be well-lit, provide ADA access to and from the facility, contain restricted access areas for patients and products, and have proper power, ventilation and temperature controls.
– Medicine must be stored and properly, electronically inventoried in restricted, locked areas. Some areas of the facility will also require the installation of bullet-proof glass. The regulations require the installation of a rather sophisticated alarm and video monitoring system throughout the interior and exterior of the premises. That security system must also be fully operational at all times even in the event of a power outage.
– Dispensary owners must furnish detailed information concerning their personal and professional backgrounds, including demonstrating knowledge of the various product strains or varieties to be sold. The applicant's principal officers must also demonstrate experience in business management, the medical industry or the cannabis sector.
Costs
Make no mistake about it: starting a medical marijuana dispensary in Illinois won't be cheap. The state will operate one of the most heavily regulated MMJ programs in the country, and complying with those rules will be challenging and expensive.
The two-stage application process includes a $5,000 non-refundable application fee and proof of $400,000 in liquid assets, so you must have access to a substantial amount of cash just to even have a chance. And the costs associated with drafting and preparing all the required documents just to submit an application will be substantial.
Applicants that actually win a license will have to fork over $30,000 initially and $25,000 to renew it each year. One entity can receive licenses in up to five districts, but they'll have to pay separate licensing fees for each operation. There are also nominal fees for operator and employee identification cards.
Aside from application and licensing fees, entrepreneurs will pay tens of thousands for legal and consulting services, security systems, real estate and staffing, among other large expenses. There are also all sorts of other unique costs baked into the proposed regulations. If an owner intends to build his own dispensary, for example, the state may require a $50,000 surety bond or escrow as evidence of the business's financial stability.
These are only just a few of the anticipated operating and overhead expenses prospective investors can expect before they even hire staff or open their doors for business.
When it's all said and done, it will likely cost around $750,000 to $1 million to get up and running initially – and that's a conservative estimate.
Competition
Despite the high costs and rigorous regulations, Illinois still expects the application process to be extremely competitive. Sophisticated investors will likely clamor to get involved and secure a license in the country's fifth-largest state by population, as this could be a once-in-a-lifetime opportunity.
Those with deep pockets and extensive business backgrounds will likely look to partner with those who have experience in the cannabis realm, creating powerful teams. You also can expect some higher-profile individuals to apply, like we've seen in Nevada.
With such heated competition, even the most qualified, serious players might lose out on a license, despite spending a good deal of time and money trying to get one.
So you'd be forgiven for pausing after weighing the complexities and costs of applying and then maintaining full-time compliance with these regulations.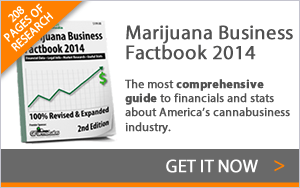 Despite what might appear at first blush to be intimidating costs to get into the dispensary business, however, the opportunities to make a substantial profit – if you're patient and the business is carefully organized – are limitless.
While it will take careful strategic planning and a solid team of professionals to draft an application, the financial future of the dispensary industry in Illinois looks bright and highly lucrative – so long as you you have plenty of capital and patience.
Troy S. Radunsky is a partner at the Chicago-based law firm Busse, Busse & Grasse.