Lawmakers in Hawaii are debating whether to open medical marijuana dispensaries, a move that would finally create business opportunities in a state that has had MMJ laws on the books for years.
This week, the state Legislature created a 20-member task force to explore the issue. The study is being overseen by the Public Policy Center of the University of Hawaii at Manoa.
Hawaii legalized medical marijuana in 2000, but the law does not specify how the state's 13,000 or so patients should obtain the plant. As a result, no dispensaries or commercial grow operations exist..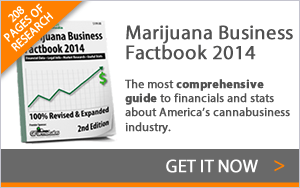 The task force exploring the dispensary issue includes four state lawmakers, representatives from Hawaii's health and public safety departments, and the Honolulu police chief, among others.
The group will meet a total of seven times before making its recommendation in 2015.