Competition for Illinois dispensary and cultivation licenses is heaviest in the northern and central parts of the state but is nonexistent in some areas, according to newly released data on applications by region.
In Northern Illinois, the state received 15 applications for the lone dispensary license up for grabs in Evanston and Niles townships, while 23 groups threw their hat in the ring for the three available dispensary permits in DuPage County.
Nine applications were submitted for two available cultivation center licenses in Cook County, which includes Chicago.
The state received 11 applications for one cultivation license in District 10 and eight submissions for one grow permit in District 9 – both in Central Illinois.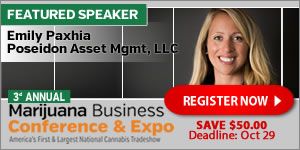 But in other areas, interest was weak.
No dispensary applications, for instance, were submitted for three districts – including the one covering DeKalb County.
The short two-week application period in September for dispensary and cultivation licenses netted 369 submissions.
The state plans to hold a second application round, but it has yet to announce a date.