By Fred Dreier
Many dispensaries jockey for customers on a highly local level, targeting patients who live or work nearby.
But medical marijuana centers in Oregon – one of the latest states to legalize dispensaries – are finding they can boost business substantially by casting a much wider net.
A proliferation of dispensary moratoriums in cities and counties across Oregon is transforming a handful of larger cities without bans into regional medical marijuana destinations. Dispensaries in these cities are therefore able to lure customers from all corners of the state by catering specifically to out-of-town patients and understanding their unique purchasing habits.
"We see people from as far south as Klamath Falls, and that's a three-hour drive," said Jeremy Kwit, owner of Bloom Well dispensary in Bend. "You're starting to hear stories of people driving halfway across the state for their medicine."
Cannabis Commute

Oregon is a microcosm of what's happening in other medical marijuana states that allow cities to ban dispensaries – particularly California, more than 200 towns have blocked out these businesses. This trend is playing out on the recreational side as well: In Colorado, dozens of municipalities have opted to ban or enact moratoriums on recreational cannabis stores, including the state's second-largest city.
In the past few months, more than half of Oregon's incorporated cities and 26 of its 36 counties have adopted temporary bans on dispensaries. A large swath of the state is therefore off-limits to these businesses, meaning thousands of patients must travel to cities with dispensaries such as Portland, Eugene and Bend.
"Moratoriums have made it difficult for patients" in many areas of Oregon to obtain medical marijuana, said Debi Oss, owner of Canna Candy, an edibles manufacturer in Portland. "People are spending a lot of time in the car."
Indeed, Bloom Well gets approximately 20% of its business from outside of the city, owner Kwit said. Perhaps 10%, he estimated, live more than an hour away.
Attracting Out-of-Towners

Some dispensaries are marketing to this crowd, offering special deals and discounts.
The Green Remedy in Portland, for instance, has started offering its "military discount" – $2 off a gram of marijuana – to patients who have driven more than 100 miles. The dispensary gets a fair share of customers who meet that criteria, including some from the southern portion of the state, according to owner Justin Croy.
Bloom Well, which opened in December, has not created a sales strategy or incentive program for serving these customers yet. Kwit believes the money he's spent with dispensary locating websites Weedmaps.com and Leafly.com helps them find his shop. But he said the out-of-town patients do present an opportunity to grow his patient base.
"We definitely need to do some kind of outreach," he said.
Monica Burrell, a dispensary consultant with California-based Med Men, said crafting special packages, offering sizable discounts and even providing free products for patients who travel long distance can be effective strategies.
Burrell also said dispensary owners should offer discounts to patients who bring a friend.
"Owners could have two programs: if you bring a friend locally there is one tier of discounts or incentives, if you bring a friend from out of the area there is another level of discounts to acknowledge the distance they traveled to become a patient," she said.
But Burrell stressed that business owners should first compile demographic data on their patients to see just how many are commuting from afar and shed light on their buying habits. With that information in hand, a dispensary can craft a more effective marketing strategy to reach these patients.
"If they are doing some type of acknowledgement for these patients, that is a good idea," Burrell said. "First you have to know where they are coming from and what they are buying."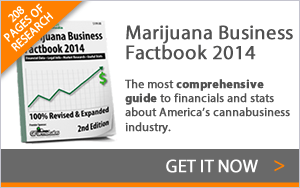 Many patients from cities with moratoriums, for instance, seek out inexpensive marijuana and tinctures. They also can purchase four times the volume of a local patient, some dispensaries report.
Having ample quantities of strains and products popular with out-of-town patients on hand at all times is therefore critical. Edibles and other specialty offerings are particularly important, since these products are hard to get in the robust black market that typically develops in cities with moratoriums.
Long-Term Benefits

The market dynamics in Oregon could change next year, when the current moratoriums all expire. While some cities and counties will certainly seek to extend their moratoriums or permanently ban dispensaries, many will open their doors to the industry, which will sap some businesses from MMJ centers in bigger cities.
Still, building a regional brand now can have long-term benefits.
For one, some patients might remain loyal to out-of-town dispensaries that treated them well even if one opens up closer to home.
Additionally, there's no guarantee dispensaries will even be able to open in many cities any time soon.
"It's going to be really challenging to open up dispensaries in smaller cities even when the moratoriums [are lifted] because they will probably have a longer review process," Kwit said. "So you're going to see thriving cannabis economies in Salem, Portland, Eugene and Bend."
Photo credit: Razvan Orendovici via flickr