Las Vegas will allow dispensaries to set up shop in commercial zones, provided they are at least 1,000 feet from schools and 300 feet from parks, community centers and churches.
The new rules – approved by city council officials Wednesday night – also pave the way for dispensaries to locate on certain areas of Fremont Street and along Las Vegas Boulevard.
The regulations do not cover the Strip, which is a section of Las Vegas Boulevard outside city limits in an unincorporated area of Clark County. The county reportedly barred dispensaries from locating there.
Las Vegas officials, however, felt that allowing dispensaries on the portion of the boulevard within city limits would provide a competitive advantage.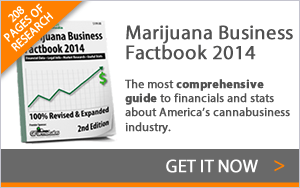 The city has 12 licenses available for dispensaries. Officials did not set a cap on the number of cultivation facilities, though they are subject to the same distance requirements as dispensaries.
City council must approve each business before it can open.
Earlier this week, Clark County unveiled the process it will use to choose finalists for MMJ business licenses in unincorporated areas. Applicants will have to give a six-minute pitch to county commissioners. Locals will then have two minutes to express any concerns, and applicants will have three minutes to respond.
The county will select 18 finalists and send their applications on to the state for final approval.