A cannabis company has won a prestigious award sponsored by the mainstream technology publication GeekWire.com, beating out Microsoft and several other more traditional tech companies.
Leafly, which provides a variety of cannabis information including consumer-generated dispensary and strain reviews, was named App of the Year in a public vote at GeekWire.com's annual awards ceremony.
It ranks as the first time a marijuana app has has won – let alone been a finalist for – the award.
Other finalists included Microsoft's Office for iPad app, a remote-desktop offering, a program for concert-goers and a service that creates secure connections to the Internet.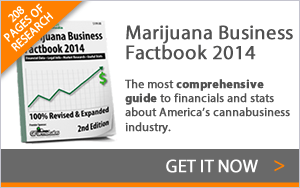 GeekWire covers news about the technology industry in the Pacific Northwest and doles out awards to the top startups, entrepreneurs and innovations in the region.
Leafly was nominated by GeekWire readers, and a panel of 28 judges advanced it as a finalist. The company, which is owned by Privateer Holdings, says its app has been downloaded more than 4 million times on Apple and Android devices.