Legal and illegal marijuana cultivators in Northern California could be draining valuable water from the region's drought-affected streams and rivers.
According to a soon-to-be-published study led by California's Department of Fish and Wildlife, some streams in the area could be sucked dry this year, and the agency believes marijuana cultivators are to blame.
Water-rights advocates are asking marijuana cultivators there to self-regulate and limit their water usage this year.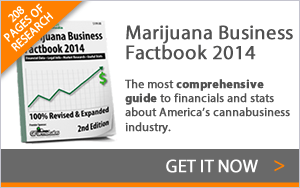 Scott Greacen, executive director of the Friends of the Eel River, said cultivators should collect rainwater in tanks to use in the future.
"The marijuana industry is now the biggest single sector in terms of our concerns," Greacen said.
Using satellite images, researchers believe that there are approximately 30,000 legal and illegal marijuana plants growing along four major watersheds in Mendocino County alone, with tens of millions more in neighboring Humboldt and Lake counties.
With each plant consuming an average of six gallons a day of water, the plants in question in Mendocino County could consume 180,000 gallons a day from each watershed, which is equivalent to 160 Olympic-sized swimming pools.
When extrapolated out, the marijuana industry's water usage could be in the tens or hundreds of millions of gallons a day.
In most years, rainfall from the area can support the cultivation, however this year California has experienced its worst drought on record.