(This story has been updated from an earlier version.)
In the latest development in the MassRoots saga, three members of the board of directors have resigned, and former CEO Isaac Dietrich has been reinstated under the terms of a deal struck between the four of them.
"I am back at MassRoots," an elated Dietrich told Marijuana Business Daily on Wednesday.
Dietrich had previously threatened to move forward with a proxy vote to oust the board, which fired him in October and installed Scott Kveton as CEO of the cannabis-focused social media network.
"The three outgoing board members and I reached a deal, and they resigned from the board," said Dietrich, who also is a board member of the Denver-based company.
"My slate of directors was appointed, Scott Kveton resigned today, and I was reappointed CEO. So it achieved everything the proxy aimed to achieve, but it was done much more rapidly and at a much lower cost."
Ean Seeb, one of the three departed board members, confirmed in an interview with MJBizDaily that he, Vincent "Tripp" Keber and Terry Fitch resigned from the board Wednesday.
"Quite frankly, Isaac had a phenomenal plan and a way to move forward, and it seemed to be the best path in the evolution of MassRoots to make the company a success," said Seeb, a co-founder of Denver Relief Consulting.
Keber is CEO and co-founder of Dixie Brands; Fitch is CEO and founder of Drink Teck.
The resignations and Dietrich's return as CEO were first reported by Leafly.
The new MassRoots board members – who were handpicked by Dietrich – are:
Charles Blum, a former QS Energy CEO, a Texas-based energy technology company
Nathan Shelton, also a former QS Energy executive
Cecil Kyte, CEO of Rightscorp, a Los Angeles-based copyright-enforcement company
QS Energy and Rightscorp are publicly traded on the over-the-counter market.
Kveton confirmed Wednesday that he had voluntarily resigned as CEO, though he offered no reasons for his decision.
"That's accurate. I did resign," Kveton told MJBizDaily before declining further comment on the situation.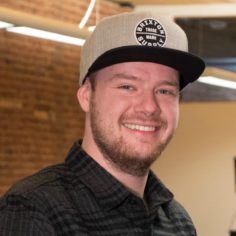 In an interview with MJBizDaily, Dietrich said that an 8-K filing with the Securities and Exchange Commission would detail the agreement between him and the board.
The 8-K was uploaded to the SEC website Thursday morning, along with several other records related to the deal.
According to the 8-K and the separation agreement, the three former board members received an undisclosed amount of cash and shares of MassRoots stock.
The three also signed a mutual release and nondisparagement agreement.
Dietrich's salary will be $145,000, plus benefits.
The records released Thursday also show that Kveton received $45,000 in severance and compensation and that over 1.5 million shares of stock issued to him were "accelerated and vest immediately upon his resignation."
Kveton's resignation and the reinstallment of Dietrich as CEO is a dramatic turn of events.
MassRoots filed suit against Dietrich last month, alleging that he stole more than $250,000 from the company and had been using illegal drugs at the firm's Denver office.
Dietrich told MJBizDaily on Wednesday that the suit will be withdrawn now that he's back in charge of the company.
He also said there's no merit to rumors of a possible criminal investigation into the malfeasance alleged in the lawsuit.
"I have not been contacted by any authorities. There is no investigation," Dietrich said. "That was completely made up to try to take control of the company away from myself and the shareholders."
John Schroyer can be reached at johns@mjbizdaily.com