Minnesota's medical marijuana program now has a leader.
Michelle Larson, who held various executive roles with the state's health department over the past decade, has been named head of the newly created Office of Medical Cannabis.
In this capacity, she will play a key role in helping the state develop regulations on the medical marijuana industry, select cultivation sites and dispensaries, create a patient registry and oversee cannabis businesses.
Larson has served as a deputy director in the Office of Statewide Health Improvement, which works on lowering tobacco use and preventing obesity, since 2010, according to her LinkedIn profile.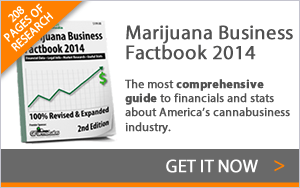 She was reportedly selected from a pool of more than 150 applicants. Larson, who starts Aug. 13, will oversee a staff of 10 employees.
Minnesota will license two cultivation operations and up to eight dispensaries, the first of which could open next summer.