Marijuana Business Daily has selected cannabis industry pioneers Steve DeAngelo and Wanda James as the inaugural inductees into the MJBizDaily Awards Hall of Fame, which will be showcased next week during MJBizCon in Las Vegas.
They are being recognized as social justice warriors and savvy entrepreneurs who have broken down barriers in ways that have helped other cannabis business owners expand and thrive.
The two 2019 Hall of Fame honorees and will be recognized at the MJBizDaily Awards Gala for their excellence and impact on the marijuana industry at a ceremony set for the evening of Dec. 12 at The Cosmopolitan in Las Vegas.
Steve DeAngelo
In the computer industry, there's only one Bill Gates. In the automotive space, only one Henry Ford. And the marijuana world has only one Steve DeAngelo.
DeAngelo has so many landmark accomplishments on his cannabis resume it's hard to fit them all into a short summary of his life's work: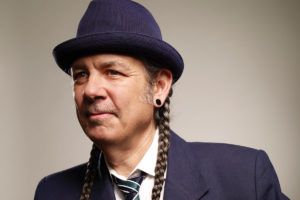 He started one of the most well-known dispensaries in the world in 2006 – Harborside in Oakland, California.
He helped found the first marijuana testing lab in the world in 2007, Steep Hill.
He helped found the first investment group dedicated to marijuana, The ArcView Group, and the MJ industry's first national trade organization, the National Cannabis Industry Association (NCIA) – both in 2010.
Those milestones alone would put DeAngelo in the running as one of the most influential figures in the modern U.S. marijuana industry, having helped lay the groundwork for many other cannabis businesses.
But another part of DeAngelo's story is perhaps just as important, if not more so: His willingness to take on the federal government in court.
DeAngelo and Harborside went to bat for both themselves and other cannabis entrepreneurs at a time when many shops were holding "raid drills" to prep for being raided by U.S. Drug Enforcement Administration (DEA) agents or other members of law enforcement that were bent on shutting down as much of the legal marijuana industry as possible.
In 2012, then-U.S. Attorney Melinda Haag took Harborside to court as part of a wider campaign to shutter as many medical marijuana dispensaries as possible with a tactic called "civil forfeiture," under which the government can seize property of any person breaking federal law. In the medical marijuana world, that meant the dispensary buildings themselves were being seized.
While hundreds of California dispensaries at that point lacked the finances to fight back, DeAngelo and Harborside went round after legal round with the U.S. Department of Justice.
It took four years, but in 2016, the case against Harborside was finally dropped amid slowly creeping federal reform and the hands-off policy of President Barack Obama regarding state marijuana laws.
The fight for further marijuana reform continues, as does the industry's battle for the even playing field that other sectors enjoy, but there's little doubt that the current landscape would not look as it does without DeAngelo's participation.
Wanda James
Simply Pure President Wanda James is on a mission to ensure that minorities have an equal opportunity to participate in the marijuana industry.
The Denver-based cannabis entrepreneur and activist was the first black woman in Colorado to own a licensed cannabis dispensary, and she knows firsthand how difficult it is for minorities to participate in an industry that, until recently, saw four times as many people of color arrested for possession of marijuana as white people.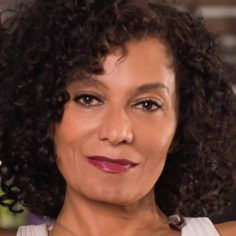 Before they got into the cannabis space, James and her husband, Scott Durrah, were politically active in efforts to get court-ordered sentences for marijuana possession dropped.
For James, it's also personal. Her brother spent time in federal prison after he was arrested for marijuana possession at age 19.
As a black woman in an industry often dominated by white men, James hopes her work in the industry will help pave the way for other minority entrepreneurs interested in entering the space.
In 2009, James and Durrah, a chef with years of experience, opened Apothecary of Colorado, a 10,000-square-foot cultivation facility and dispensary that served about 500 medical marijuana patients. They sold the business in 2010 to focus on producing their Simply Pure line of THC-infused edible products.
An appointee to former President Obama's National Finance Committee, James' tireless work developing policies for medicinal cannabis led to her selection for the Amendment 64 Campaign Committee, which successfully legalized recreational cannabis in Colorado.
After voters approved the legalization in 2014, James was appointed to the Colorado Governor's Amendment 64 Task Force Work Group, which was charged with determining how to implement recreational marijuana legalization, as well as several other work groups for edibles, packaging, dispensary operations and communications.
James and Durrah opened the Simply Pure dispensary in 2015.
In addition to her role as CEO of Simply Pure, James is founder and president of the Cannabis Global Initiative, a marketing and consulting firm that specializes in business, political and strategic positioning for cannabis companies worldwide.
James, a former Navy lieutenant, has used her expertise with cannabis reform, regulation and policy to help numerous municipalities in Jamaica, Maryland and California with their legalization efforts.
Through her work with the NAACP and the Colorado office of the Drug Policy Alliance, James is fighting for decriminalization of marijuana nationwide, and told Marijuana Business Daily that she hopes her work not only has enlightened people but also has given them permission to join the journey the cannabis industry is on.
More information on how to attend the MJBizDaily Awards Gala & After-Party is available here.