A Port Angeles, Washington-based medical marijuana company's new advertising strategy is turning heads – and raising questions about cannabis marketing.
The business, called Chronically On Time, deploys an individual dressed in a green bear suit to advertise the company's MMJ delivery service. "Buddy the Bear" stands on the sidewalk of busy streets, wearing a sandwich board with a promotional message while waving to passing cars.
Some locals feel that the mascot could appeal to kids, but the business's owner said that is not the intent.
"We're after the older crowd," owner Liz Beavers told King 5 News. "People just need to be honest with kids. It's a marijuana delivery service. It's medicine."
Medical cannabis advertising resides in a legal gray area in Washington because the state never set up regulations on the industry, and even local law enforcement officials aren't exactly sure what's allowed and what's not.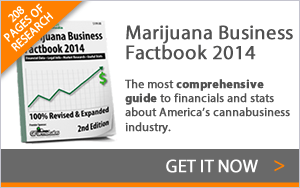 The Washington State Liquor Control Board is currently crafting advertising regulations on the recreational cannabis industry, but the agency said it has no control over medical marijuana.
"This is a first. So I don't know the answer," Police Chief Terry Gallagher told the Peninsula Daily News. "I do know that marijuana is now legal and that advertising, in general, enjoys First Amendment protections. Ergo, this is probably legal."