The cannabis controversy continues in Massachusetts.
The state's health department knowingly awarded two dispensary licenses to a company whose top executive allegedly misled local officials about his college credentials, according to a report in The Boston Globe. What's more, the company – New England Treatment Access – employs a former high-level employee of the health department who helped develop the state's medical marijuana regulations.
The revelations are renewing concerns that the MMJ application process in Massachusetts is tainted by favoritism, confusing criteria and inconsistent vetting policies.
After a series of issues earlier this year, Massachusetts officials promised to more vigorously scrutinize applicants and exclude those who falsify information.
The state even hired a private security firm to investigate applicants.
But Kevin Fisher, executive director of New England Treatment, was granted two provisional licenses for dispensaries even though he apparently misled state officials when he said he holds a bachelor's degree in psychology. The school he claimed he attended, Youngstown State University, has no record of Fisher graduating, according to The Globe.
Massachusetts officials knew of the discrepancy but awarded the licenses anyway.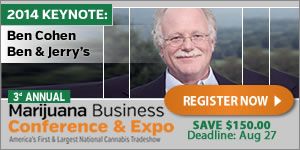 The state previously eliminated roughly half of the 20 applicants that received provisional licenses earlier this year, rejecting some for similar misrepresentations.
At least one unsuccessful applicant who is suing the state over the process told The Globe that there is "no question" favoritism is involved.
Another round of provisional licenses for MMJ dispensaries will be awarded this fall. Applicants must have their paperwork submitted to the state by Aug. 29.