Massachusetts is giving a second chance to four dispensary groups that submitted strong applications but were not awarded provisional licenses earlier this year.
The state's Department of Public Health said the four groups can apply for provisional licenses in the seven counties that do not currently have an approved dispensary.
They must submit their final applications by Aug. 29, and the state will announce license winners in October.
Massachusetts will award up to five new licenses in this process. Three of the groups can win one permit each, while the fourth can secure up to two licenses.
The seven "open counties" were left without dispensaries when the DPH trimmed 9 application groups from the original 20 provisional winners in June. Suffolk County, which encompasses downtown Boston, is among those without a dispensary at this point.
The four groups – Mass Medicum, Coastal Compassion, JCS Holidings Inc., and Patriot Care Corp. – all applied in the initial licensing round. They were not selected during that process, however regulators told each group that its score was high enough to be included in the application process for open counties.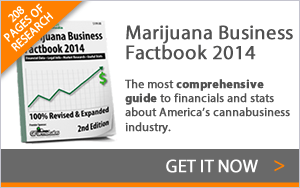 At least one of the four groups has its eye on Boston. James Kurnick, chief executive of MassMedicum Corp., told the Boston Globe that his company's goal is to open in the city, because its executives are all locals.
The process will leave two counties without dispensaries. The DPH said that it will hold open another application period for these two licenses in 2015.