By Fred Dreier
Massachusetts dropped a bombshell on the state's medical marijuana industry last week by eliminating nine of the 20 groups that won provisional approval for dispensary licenses, citing everything from improper corporate structure to misrepresentation of public support.
The controversial move addresses some concerns about the state's licensing process, which has been repeatedly chastised for cronyism and incompetence.
But it will also have far-reaching effects on the local medical marijuana industry.
Here's a look at how the decision will change the dynamics of the MMJ market and what it means for applicants now poised to move forward as well as groups that were rejected after receiving initial approval.
Questions Over Market Size
The elimination of nine groups from the applicant pool means just 11 dispensaries can receive final approval for licenses initially. The state will not accept new applications for another year, so there will be a much smaller number of dispensaries serving the market than initially expected.
Local regulators do not believe this will hurt patients: A representative from the Massachusetts Department of Public Health (DPH) said that 97% of the state's population lives within a 30-mile drive of the 11 dispensaries.
But there are still uncertainties over how the reduction in the number of licenses issued will affect the size of the market, and there could be inventory shortages when sales begin later this year.
""I think it will require the 11 operators to invest heavily in cultivation capacity from the start because there could be a greater demand on supply," said Scott Hawkins, a consultant who works with two of the 11 groups poised to receive licenses. "And the market will be less local and more regional."
Most dispensary applicants crafted business plans assuming there would be more competitors. Dispensaries might therefore need to adjust their strategy and plan for more patients.
Massachusetts does not cap the number of patients each dispensary can serve, nor does the state impose a plants-per-patient limit for each dispensary. The state's cultivation rules simply prohibit the businesses from growing "in excess of the needs of their patients," a DPH representative said.
So the 11 remaining dispensaries could theoretically adjust to ensure they have enough supply to meet demand.
Whether they will, and can do so effectively, is another matter.
Jack Hudson – president and CEO of Ermont Inc., which has secured a preliminary license – said he has yet to understand how this will impact his business. He has not decided whether or not to increase his plant count or adjust his growing space.
"That's a difficult number to predict at this point in time," he said. "We'll be working closely with patients and advocates during the construction phase to help us with this question."
11 Finalists on the Clock

The 11 businesses that are advancing to the final stage of the licensing process must now answer similar questions as they prepare for medical marijuana sales, which the health department said could begin as early as November.
They face a daunting list of tasks and a short timeline to get up and running. Entrepreneurs must build out their cultivation and retail facilities, plant cannabis, hire staff and develop marketing materials.
They haven't been able to make much progress in these areas over the past few months. The health department kept entrepreneurs in the dark while it vetted the 20 provisional winners, so finalists didn't want to spend a ton of money and time on their business if there was a chance they might be rejected.
"I was reluctant to spend on anything because I don't have any business to give," Hudson said. "You wanted to move forward, but knew that it wasn't the brightest move."
Hudson's company Ermont has a lease on a 36,000-square-foot facility in Quincy, which will function as both a grow house and dispensary. Now that Ermont has effectively been cleared to continue the licensing process, the company will gut the building and construct a 21,000 square-foot growing space. When the space is completed, it can plant cannabis.
Hudson estimates he will spend $1.5 million to get the business up and running.
Ermont and the 10 other businesses with provisional licenses must still obtain zoning approval from local municipalities and pass a site inspection by the health department. Hudson said he will have to prepare a bevvy of documents for the zoning meeting, such as architectural drawings, a land survey, a traffic survey and various renderings.
He will then present his facility to the health department once construction is finished. Hudson said he's shooting for a February opening date, assuming there are no further delays.
Tough Decisions for 9 Disqualified Applicants

The nine businesses that were eliminated from the application process last week now face some tough decisions.
Alec Loftus, a representative for the DPH, said the businesses can re-apply in the summer of 2015, when the state will hold another application process for an undisclosed number of operating licenses.
"Nobody is disqualified [from 2015]," Loftus said. "Any of the [disqualified] businesses can apply."
On July 9, the DPH will accept applications for businesses in "open counties" – those without a designated dispensary – but only five dispensary groups can apply for these licenses. None of the nine recently dismissed groups can apply, however.
Several of the groups released statements after the decision expressing disappointment and confusion over the ruling, however none have filed appeals on the decision.
Brian Lees, a representative with the group Debilitating Medical Condition Treatment Centers, said the board of directors is meeting this week to make a decision on now to proceed.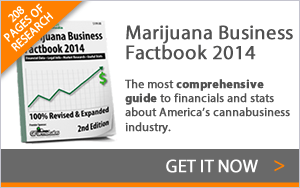 John Greene, founder of Greenway Wellness Foundation, said in a statement that he is "vigorously pursuing remedies" that would allow him to move forward with the business. Greene said he has not filed an appeal yet, and that he first plans to submit additional financial information to the DPH before taking any legal steps.
Andrew DeAngelo, whose Green Heart Dispensary was among those denied last week, said his company's attorney is researching the DPH's appeals process as well as the expense of filing an appeal.
DeAngelo – who is also an executive at Harborside Health Center in California – believes his company has a good shot at appealing. If the company does not appeal, DeAngelo said it may leverage its assets in Massachusetts to create business relationships with the approved dispensaries. Green Heart has long-term leases on two facilities, as well as trained personnel.
"We have a lot invested in Massachusetts," DeAngelo said. "We've spent a lot of time and money there."