Los Angeles opens the next marijuana licensing round for 100 retail permits, Missouri growers and dispensary licensee applicants face fierce competition, Illinois restricts cannabis electricity and water use for MJ growers – and more of the week's top cannabis business news.
100 MJ retail permits up for grabs in L.A.
The rush is on for another 100 marijuana retail business licenses in the massive Los Angeles market as the city's Department of Cannabis Regulation (DCR) began taking applications.
The agency may have received as many as 1,600 applications since that's how many prospective licensees passed the prevetting process.
MJBizDaily takeaway:
This is the latest in a long line of chaotic moves by L.A. in a yearslong saga, with city officials aiming to get a handle on the sprawling marijuana industry – much of which is unlicensed.
To date, only 187 authorized legal retailers exist in the city, and each received first priority as longstanding tax-paying shops that have operated since at least 2007.
Still, it's far from enough to meet demand in the city, where plenty of illicit shops serve customers.
Because the latest licensing round is also first-come, first-served, there was apparently a rush when the window opened Tuesday morning, according to social media chatter.
That means there's potential for lawsuits, which has become something of a norm in markets with a limited number of business permits.
Competition heated for Missouri MMJ licenses
A breakdown of medical marijuana license applications in Missouri shows how competitive it is to obtain a license in the state, especially in the grower and dispensary categories.
State regulators also reported that they accepted more than 100 applications after the Aug. 24 deadline from those who had experienced technical difficulties submitting forms.
MJBizDaily takeaway: More than 2,100 applicants are competing for up to 348 grower, processor and dispensary licenses, and based on pre-applications, many applicants are multistate operators or wealthy locals.
State regulators said they will release additional information about the applicants in coming weeks.
Marijuana Business Daily projects the Missouri MMJ program could generate $175 million-$275 million in annual sales within several years of the launch.
Illinois unveils sustainability requirements for MJ growers
Regulators in Illinois are tightening the laws governing electricity and water usage for cannabis cultivators.
Industry watchers believe the new sustainability requirements, signed by Gov. Jay Pritzker, could prove some of the strictest in the United States.
The law limits the amount of water and electricity growers can use as well as setting requirements for water runoff and wastewater.
The law applies to both recreational and medical marijuana businesses in Illinois, where adult-use sales are scheduled to begin Jan. 1.
MJBizDaily takeaway: Illinois is not alone in requiring stricter sustainability requirements.
Not only state governments, but local municipalities nationwide are limiting electricity and water usage, as well as restricting pesticides.
This trend likely will continue amid climate change concerns.
The stricter and ever-changing regulations, however, place a financial burden and uncertainty on many growers already facing slim profit margins.
Medicine Man Technologies snaps up 9th acquisition this year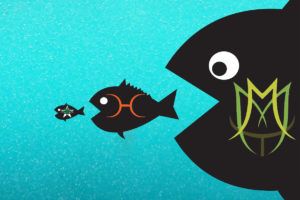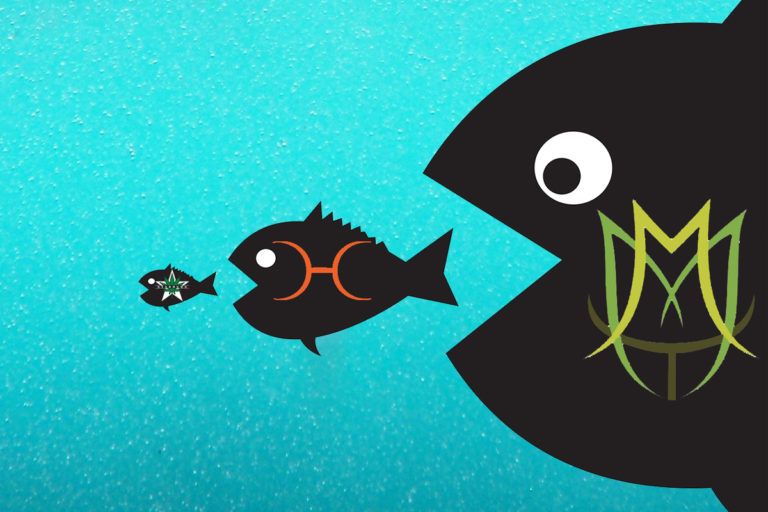 Medicine Man Technologies may not be alone in its acquisition binge in recent months, but it's definitely been one of the most public about expansion moves.
The Denver-based company is taking full advantage of a change in state law that permits out-of-state investment money to flow into the Colorado marijuana industry, and as a result, Medicine Man Technologies announced its ninth acquisition of the year this week.
Recent acquisitions will grow its retail footprint from just four storefronts to 12.
MJBizDaily takeaway: The change in state law that has allowed Medicine Man Technologies to acquire several companies could be transformative for the Colorado cannabis industry landscape.
The bill was signed into law in May, and the measure was cited by Medicine Man Technologies in recent announcements as the gateway that led to its recent purchases of several longstanding Colorado MJ shops.
In the past week, the company announced it was spending nearly $44 million in combined cash and stock to acquire eight storefronts from Starbuds and Colorado Harvest Co.
The law "ushered in the next phase of development" for the Colorado industry, Tim Cullen, one of the founders of Colorado Harvest, said in a news release.
That means more mergers and acquisitions are likely on the way in Colorado as well as increased research and product development and more growth in general since capital will likely keep flowing into the market.
Vegas fuels increasing Nevada MJ sales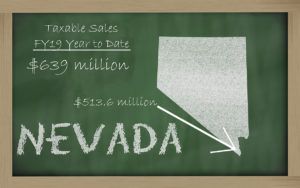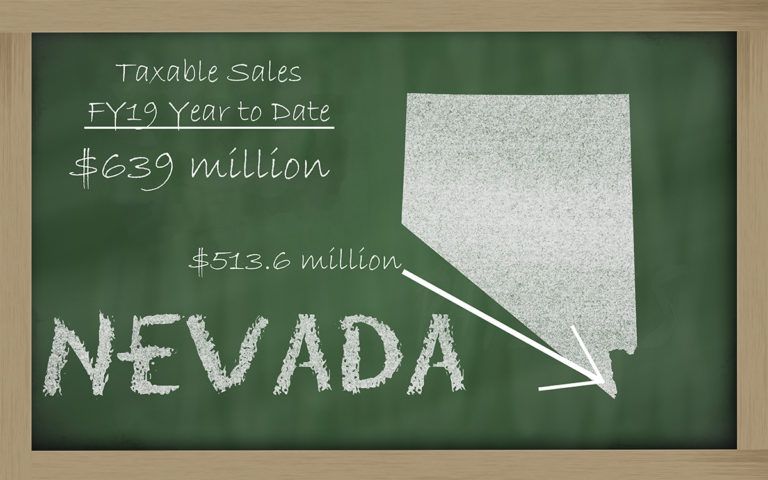 Nevada marijuana sales rose by 20% in the 2019 fiscal year ended June 30, jumping from $530 million to $639 million.
Clark County, where Las Vegas is located, continues to generate 80% of all MJ sales in the state.
The only other county of note is Washoe, home to Reno, which garnered a nearly 15% sales share.
MJBizDaily takeaway: The figures show that MJ sales in Nevada have yet to peak, but 95% of the activity remains in the heavy tourist areas of Las Vegas and Reno.
State approvals that would double the number of recreational cannabis stores statewide have been stalled in a court case.
But some of those stores now have been given the go-ahead, which is expected to provide an additional boost to the market, especially in some new retail areas.