New Mexico is considering a plan to boost the number of cultivation licenses significantly and raise production caps in a bid to alleviate a shortage of medical cannabis.
Under a proposal unveiled by the New Mexico Department of Health, the state would grant another 12 producer licenses and let each cultivation site have up to 150 mature plants and 300 seedlings.
Currently, there are 23 licensed producers (which also operate associated dispensaries) in the state, and each is limited to just 150 plants and seedlings.
The health department unveiled the plan several months after it released a report that found producers are growing just 20% of the amount of medical marijuana patients need. The shortage is tied to the state's strict regulations, which have prevented the industry from ramping up production to meet increasing demand.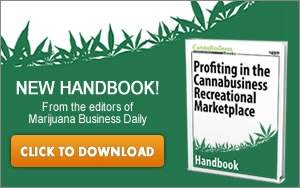 New Mexico's patient registry has grown by more than 10% over the past year to about 10,600.
The health department will hold a hearing on the proposal and take public comments this spring.