The New York Times editorial board is calling for an end to the federal ban on marijuana use and sales, lending some high-level support to the industry.
In a weekend editorial, the newspaper takes a balanced approach to the issue, acknowledging that "there are no perfect answers to people's legitimate concerns about marijuana use."
It then points out the social harms created over decades by anti-marijuana laws, decries Reefer Madness-like arguments and ends by calling squarely on Congress to repeal the ban on cannabis.
The piece also addresses some business aspects of legalization.
"Creating systems for regulating manufacture, sale and marketing will be complex," the editorial reads. "But those problems are solvable, and would have long been dealt with had we as a nation not clung to the decision to make marijuana production and use a federal crime."
The impact of such a high-profile media outlet openly backing legalization could be far-reaching.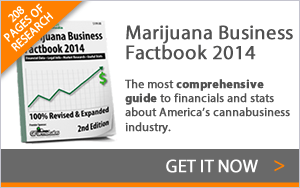 While the editorial itself acknowledges that Congress is unlikely to act, the issue of marijuana legalization is primed to become a talking point of the 2016 presidential election.
The paper's editorial board promised more articles by its members on this issue in the coming days.
Other media outlets also jumped on The New York Times' bandwagon.
The popular finance information service The Motley Fool ended a weekend article about the marijuana banking amendment – which recently passed the House of Representatives – by claiming, "Whatever happens, we're headed in the right direction."