Two separate cannabis legalization campaigns in Oregon are making headlines this week – for opposite reasons.
New Approach Oregon, which is spearheading a recreational legalization ballot measure, said on Monday it has gathered more than 100,000 signatures. The group has until July 3 to collect 87,213 valid voter signatures in order to quality the measure for the November ballot.
Representatives from the group said they will continue to seek signatures until the July 3 deadline and hope to have a 25% to 30% buffer to account for invalid names.
The news is less positive for Oregon's Campaign for the Restoration and Regulation of Hemp, which is gathering signatures for its own legalization measure as well as for a cannabis taxation act . Eight of the group's 10 petition canvassers are on strike, complaining about late paychecks and other issues.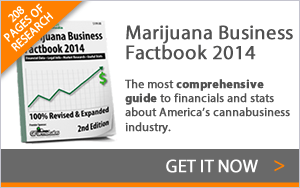 On Monday, the strikers made an offer to return but were locked out. The group is lagging behind in its signature push for both measures.
Oregon voters rejected ballot initiatives to legalize marijuana in 1986 and 2012.