Oregon voters will get another shot at legalizing recreational marijuana.
The state announced Tuesday that advocates submitted enough signatures to qualify a legalization bill for the ballot this November.
The measure would allow adults 21 and over to consume cannabis. It calls for a system of regulated, state-licensed businesses to grow and sell the drug and related products.
The Oregon Liquor Control Commission would oversee the industry, which could generate hundreds of millions of dollars in sales.
New Approach Oregon, the group behind the bill, posted the news on its website along with an image (pictured) that says "We Qualified!"
The signature margin was somewhat slim: election officials certified 88,584 names, about 1,400 more than the number needed. New Approach Oregon initially submitted around 145,000 signatures, though – meaning nearly 60,000 were thrown out.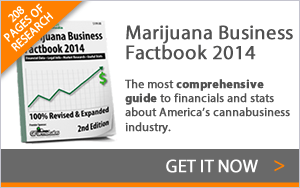 Oregon voters sunk a previous ballot measure in 2012, when Colorado and Washington became the first states in the nation to legalize recreational marijuana.
But the chances are much higher this year, as overall acceptance of marijuana in general has increased throughout much of the United States. Supporters of the bill also expect to have more money to build support.