In Oregon, selling medical marijuana may be harder than you think.
Although the state passed a law last year allowing dispensaries, local jurisdictions spent the last two months enacting temporary moratoriums on such businesses before a May 1 deadline. The final tally for local bans: 142 of the state's 242 incorporated cities and 26 of its 36 counties.
According to a map showing the bans, most of the state is off-limits for marijuana businesses from a geographical perspective.
The local moratoriums – which expire in May 2015 – are aimed at allowing local jurisdictions more time to study marijuana businesses before deciding whether or not to allow them to operate. Legislators allowed local governments to ban the businesses by passing SB 1531 in March, which also requires childproof packaging to be used with infused products.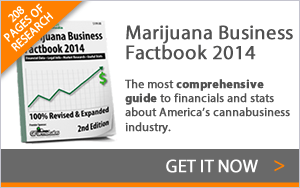 Jeremy Green, a lawyer who represents a handful of smaller cities, said officials in some small towns are interested in regulating marijuana businesses, however they are waiting for larger municipalities to open them first.
Oregon's two largest cities, Portland and Eugene, did not enact bans, which will likely turn them into hubs for the medical marijuana industry.
"I think a lot of cities are kind of hoping the bigger cities utilize their resources to develop those," Green said. "And then the smaller cities will look at what's being developed."