Rob Kampia, the embattled former chief of the Marijuana Policy Project, was removed from the board of directors of the National Cannabis Industry Association this week, Marijuana Business Daily has learned.
Kampia's ouster adds to recent turmoil at the NCIA and raises questions about the organization's future.
"NCIA's Board of Directors voted to remove Rob Kampia in accordance with our bylaws after an ethics committee review surfaced a pattern of behavior unbecoming of a board member," Aaron Smith, executive director of the NCIA, wrote in an email to MJBizDaily.
Reached Thursday night, Kampia called his ouster a "coup" by other board members.
He also blasted the organization – which he co-founded in 2010 – as "a broken institution."
Kampia said he recently was investigated by an NCIA subcommittee, which, he said, did not consider testimony from any "positive or even neutral" parties.
Former board member Kayvan Khalatbari had filed an ethics complaint with the NCIA regarding sexual misconduct allegations against Kampia. Kampia has denied those allegations.
Denver-based NCIA is a prominent group that represents a wide swath of the marijuana sector, boasting roughly 1,500 cannabis-related businesses as members.
"It's important to remember that I was duly elected by the membership," Kampia said, adding that he hasn't yet ruled out legal action against NCIA for removing him from the board.
He also predicted a "mutiny" by NCIA members when they learn of his removal and suggested it could lead to a "hemorraghing" of membership numbers.
Smith said a statement will be issued Friday morning to NCIA members regarding Kampia's removal.
Smith did not elaborate on the circumstances, but in an email Friday morning wrote that he's "confident that our growth is not dependent on any one individual's presence on or departure from our Board of Directors."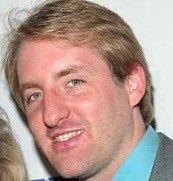 Rather, Kampia said, the NCIA board sided with seven people who said he had "caused them some level of discomfort in the past seven years."
"I'm guilty of 'subjective discomfort,'" Kampia said. "It's all about public relations and image.
"They had no evidence that I had done anything illegal or actionable."
Kampia was cited as one of the reasons that Khalatbari resigned his NCIA board seat in December.
In November, Kampia stepped down as executive director of MPP, and was originally slated to remain on staff.
He then left the organization entirely in December.
Kampia reiterated Thursday night that he plans to focus on a new cannabis reform organization called the Marijuana Leadership Campaign.
He also said he'll be accepting membership applications and donations during NCIA's seed-to-sale show in Denver next week.