Dispensary owners and cultivators in San Jose, California, will remain in limbo for at least another week.
The San Jose City Council has delayed a vote on medical marijuana business regulations until June 3. It had planned to debate the proposals on Wednesday, but several other issues cut into the medical marijuana discussion.
The council has pushed back the vote numerous times, in part because the issue is so controversial. San Jose has wrestled with MMJ regulations for years but has yet to implement any meaningful rules.
Officials are considering numerous restrictions on the industry, including new location requirements that would force dispensaries into industrial areas away from residences, schools, daycare centers, parks and libraries. The city has reportedly identified more than 600 parcels in industrial areas where cannabis businesses could set up shop.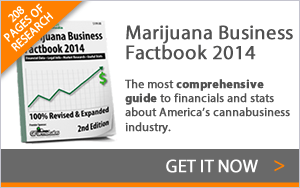 Other proposed regulations include barring cannabis concentrates and preventing collectives from working together to bolster their product lines.
Some cannabis advocates said the proposals would lead to an increase in black market activity and that many dispensaries would be forced out of business. One group has gathered signatures for a different set of regulations that it hopes to get on the November ballot.