The U.S. Securities and Exchange Commission has temporarily halted trading of a cannabis company's stock over concerns that "undisclosed affiliates and shareholders" unlawfully distributed shares.
Advanced Cannabis Solutions – which trades on the over-the-counter market under the symbol CANN – has been suspended until April 9 as the SEC investigates the issue.
The company said it was not aware that the SEC had any concerns before the stock was halted, indicating that the matter could involve trading by individual investors who own a large number of shares but do not actually work at Advanced Cannabis Solutions.
"No one at the SEC contacted the company or any of its officers or directors regarding whatever questions they had regarding this matter," Advanced Cannabis Solutions said in a press release. "All of the shares owned by the company's officers and directors are restricted and have not traded in the public market."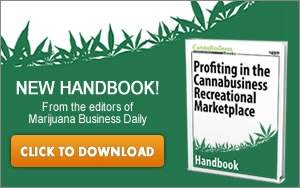 Alan Brochstein, a Chartered Financial Analyst who runs a cannabis-focused stock website for investors and has written a column for Marijuana Business Daily, said Advanced Cannabis Solutions is one of the most promising publicly traded companies in the industry. He believes the issue likely involves an outside investor rather than an executive of the company.
The company's stock traded at $29.99 before it was suspended.
Colorado-based Advanced Cannabis Solutions provides real estate and consulting services to the marijuana industry but does not actually touch the plant.