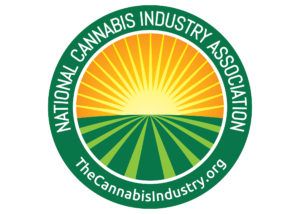 A longtime board member has resigned and a newly hired chief of staff has been let go.
That's all happened in the past week at the Denver-based National Cannabis Industry Association.
Kayvan Khalatbari, a co-founder of Denver Relief Consulting, told Marijuana Business Daily that he submitted his resignation as an NCIA board member Monday.
Genifer Murray, a marijuana industry veteran, was removed from her position as chief of staff last Wednesday, NCIA executive director Aaron Smith confirmed in an email.
Khalatbari said he's stepping down – effective in April – to focus on his campaign for Denver mayor in the May 2019 municipal election.

Both Smith and Murray declined comment on her ouster, which appears sudden since she was hired only two months ago.

However, Smith said NCIA is "in a stronger and more stable place than we've ever been" and cited the organization's roughly 1,500 members.

He also added that 2017 "has been our largest growth year since 2014."

Khalatbari, however, indicated there's room for improvement at NCIA and that the organization may be facing internal upheaval.

For instance, he said, the board hadn't been told about Murray's removal until she reached out to the members to discuss the situation.

"As far as NCIA turmoil, I'm under (a nondisclosure agreement) with regard to things we're dealing with internally," Khalatbari said, "but there are certainly things that are out there that I have no doubt are going to be coming to the surface pretty soon.

"How bad they are, whether they're true or not, I think is still up for debate."