Correction: An earlier version of this story incorrectly stated that the main sales figures for Washington State reflect solely retail store transactions, when in fact the numbers include revenues generated by producers and processors as well. The story has been updated to clarify.

Colorado and Washington have released updated tax data associated with their respective marijuana programs.
In Washington, the numbers indicate that monthly recreational marijuana sales more than doubled to hit nearly $5.5 million in August vs. $2.6 million in July. (Note: The July number only includes data for part of the month, as sales began July 8).
The state collected roughly $500,000 in taxes, interest and penalties from these sales. Washington, which also reports overall industry revenue, said sales from retail stores, producers and processors combined totaled nearly $7 million in August compared with $3.2 million in July.
Rec shop sales are poised to grow significantly as the supply chain stabilizes to match demand and more retail establishments open.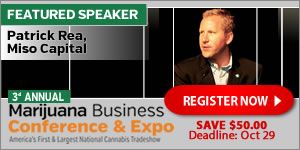 In Colorado, the tax numbers reveal that the recreational side of the industry has managed to overtake the medical side in terms of sales. In July, the latest month for which figures are available, recreational cannabis stores in the state generated $29.7 million in revenue, compared with medical marijuana sales of $28.9 million.
Recreational sales have risen steadily since the Jan. 1 launch of the state's legalized cannabis industry, while medical cannabis revenues have dipped slightly.