Retail cannabis stores in Washington state are still struggling to replenish their depleted inventories, with some saying it could take a few days or even another week to secure more supplies.
Cannabis City – the only recreational shop to open in Seattle when sales began July 8 – ran out of marijuana last Friday and has been unable to obtain additional stock.
The owner said he might not get another delivery of cannabis until July 21.
Two stores in Vancouver, Washington, also ran out of cannabis in recent days. One closed and plans to reopen Friday, while the other continues to sell paraphernalia and non-marijuana products and hopes to have cannabis available again today.
Some shops – including Top Shelf Cannabis and 2020 Solutions in Bellingham – reportedly still have inventory but are running low.
The industry's struggles stem from an overall shortage of marijuana in the state.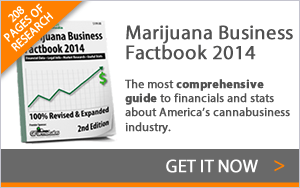 Only a handful of growers received their licenses in time to cultivate cannabis for the launch of recreational sales in Washington, meaning supply is extremely limited.
Officials believe the shortage will end soon. The Liquor Control Board has reportedly licensed 100 growers, who are currently cultivating approximately 700,000 square feet of marijuana canopy.
Still, it's unclear when these cultivation sites will be ready to harvest, so retail stores could face supply problems for the foreseeable future.