Lines began forming outside some Washington State recreational marijuana stores nearly 24 hours before they planned to open, signaling what's likely to be heavy demand on the first day of retail sales.
At Cannabis City in Seattle, which will start selling marijuana at noon today, customers began camping out at 3 p.m. on Monday. At least one customer arrived with a sleeping bag, food and water.
More than 100 people lined up outside some stores in other areas of the state by mid-morning Tuesday.
Colorado's retail stores attracted long lines when they opened earlier this year, however the cold winter weather kept most customers away until that morning. Some customers waited three to four hours just to purchase cannabis on the first day of sales.
The lines will likely be longer in Washington State: Just six retail shops will open on Tuesday, although 24 received their operating licenses on Monday morning. Most retail owners said they will open later in the week, while others said it could take months to open due to supply problems.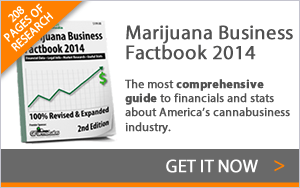 Stores are already taking measures to deal with the lines. Altitude Cannabis in Prosser is limiting its sales to just 300 people on Tuesday, while Top Shelf in Bellingham set aside $10 grams for the first 100 customers.