Entrepreneurs interested in starting marijuana businesses in Alaska will have to wait until 2016 to open their doors as regulators finalize legalization and draw up regulations surrounding the sale and distribution of cannabis.
Election results probably won't be certified until about Nov. 28 after the remaining 40,000 ballots are counted and legalization is confirmed, according to KTUU news in Anchorage. Once that happens, it will take another 90 days for the initiative that passed on Nov. 4 (Ballot Measure 2) to take effect.
The state's alcohol and beverage control board will then need about nine months to figure out rules and regulations, such as how many licenses it will allow and what requirements should be attached to those licenses.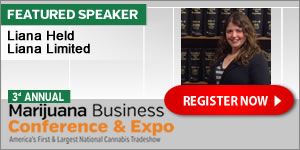 The application process is expected to begin in November 2015, and it will likely take several months for the state to select winners.
All told, retail, cultivation and infused products companies could have to wait until spring of 2016 at the earliest to begin operation, according to KTUU.
Until lawmakers issue licenses and allow companies to begin profiting from the sale of cannabis, companies should cool their heels or face dire legal consequences, Cynthia Franklin, the director of the alcohol and beverage control board, told KTUU.
"Do not hang a sign up that says 'marijuana for sale here'," she said. "That's not going to go over well, and it's going to result in some statutes being enforced against you."