Actor and longtime marijuana advocate Tommy Chong is diving head-first into the business side of the plant.
Chong, 75, has officially signed a business agreement with the Pueblo, Colorado-based retail marijuana store Marisol Therapeutics. Details of the deal were not disclosed.
He completed the agreement with a signing ceremony this week at the recreational cannabis shop. Afterward, he praised Marisol's founder Mike Stetler.
"Marisol is one of the oldest and probably the best pot grower without dissing anybody else," Chong said. "Mike is probably the most together grower in Colorado to my estimation."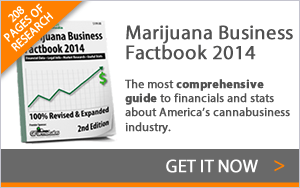 According to Marisol's website, Chong will host semi-regular meet-and-greets at the retail store.
Whether his involvement helps Marisol attract additional sales is yet to be seen. Pueblo is located approximately 70 miles south of Denver, which makes it a challenging journey for tourists.
Chong is a longtime face of the marijuana movement thanks to his starring role in the popular "Cheech and Chong" movies from the 1970s and 1980s. He is also a frequent speaker at pro-marijuana events and rallies.