Washington State recreational marijuana shops have had it with the sky-high prices licensed growers are charging for cannabis.
Six retail store owners in the state recently joined forces to form a "retail association" to battle what they say is price gouging by many cultivators. The store owners have announced a plan to essentially blacklist growers who engage in such tactics – putting them last in line for shelf space – while rewarding those who deal with them fairly.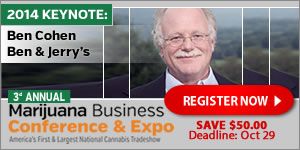 "We're gonna have a lot of loyalty in our association to the growers that are treating us good now…and then the ones that are essentially sticking us for the higher prices will be the last to have shelf space," one shop owner told a Washington TV station.
The price of recreational cannabis has hit more than $30 a gram at one shop, compared with $5 when it first opened. The owner blamed the increase on cultivators who are capitalizing on the industry's well-publicized shortage of cannabis amid strong demand.