Washington State's Liquor Control Board has completed the initial phase of its lottery for the state's 334 legal retail marijuana licenses.
The board posted the results of the lottery on its website, which ranks all 1,175 applicants within their corresponding jurisdictions. The rankings outline which applicants will move to the final phase of the licensing process, where the liquor board will scrutinize their business models and run personal background checks.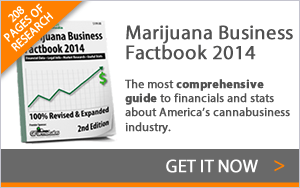 If a business fails to meet specific standards, the board will remove it from the rankings and bump the next business into contention. The board hopes to complete this process by July.
Of the state's 122 jurisdictions, 75 required a lottery – meaning the state received more applications than the number of available licenses. Seattle, for example, had 191 lottery applicants for 21 available retail licenses.
Lottery winners in Seattle tend to be located in the Sodo and Ballard neighborhoods and along Aurora Avenue North. Not one applicant targeting the Rainier Avenue South area, which is currently home to several medical marijuana dispensaries, made it to the next phase of the process.
The rankings were generated through a double-blind process involving Washington State University and Kraght-Snell, a Seattle company that works with the Washington State Lottery. Applicants who did not win a shot at getting a license have the opportunity to appeal the process, and at least one business owner said he is considering a lawsuit.