Washington State is holding a lottery this week to determine who can sell recreational cannabis via retail shops, representing a significant step forward for its fledgling marijuana program.
Officials will grant up to 334 licenses for locations across the state, with specific caps on the number of stores allowed in each city.
More than 2,000 entrepreneurs initially applied for retail licenses with the Washington State Liquor Control Board, though several hundred failed to fill out the required documents correctly. Around 1,500 qualified for the lottery, meaning many hopefuls will lose out on the opportunity to open a retail cannabis store.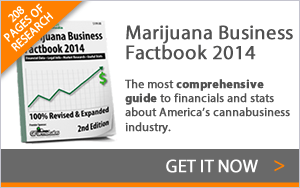 The Liquor Control Board has brought on an accounting firm to oversee the process, which reportedly will be similar to the state's official lottery. Applicants each receive a number, and Washington State University's Social and Economic Sciences Research Center will select winners randomly in a drawing throughout the week, according to King 5 News.
The state will announce the winning applicants in early May.
The lottery is just one step in the process. Those selected must still meet a host of requirements, including passing extensive background checks.
Washington has already started awarding cultivation permits. The first retail stores could open in July.