By Chris Walsh
Behold the rise of pseudo-medical marijuana states.
Earlier this week, Utah legalized the possession and use of certain cannabis-based extracts for locals (primarily children) with severe epilepsy if they receive a recommendation from a neurologist. Two other states – Alabama and Kentucky – are considering measures that would allow specific universities to conduct clinical trials on cannabidiol (CBD).
These laws are about as restrictive as you can get, limiting use to just CBD extracts and – in the case of Utah – forcing patients to obtain the products from other states.
Many observers in the cannabis industry say these types of measures are largely unworkable. And there won't be many – if any – business opportunities.
But these are promising developments nonetheless: The passage of an extremely limited bill could lead to the passage of broader measures down the road.
Consider Maryland.
Last year, the state passed a bill that allows university research hospitals to dispense medical marijuana to patients.
It's broader than the measures in Alabama, Kentucky and Utah. But the law is still so prohibitive that it's unclear if the program will ever get off the ground. No universities have indicated they will participate yet, so at this point patients still don't have access to medical cannabis.
The program is so restrictive that groups like the Marijuana Policy Project don't consider it a medical cannabis state.
Now, however, Maryland lawmakers – concerned about the limited nature of the original law – appear poised to move forward with another measure that would broaden the program significantly. Under this proposal, doctors could recommend medical marijuana to patients, and the state would license dispensaries and cultivation operations.
Lawmakers are still hashing out specifics, but the proposal has strong support.
A similar situation could play out in other states that enact highly restrictive MMJ-related bills such as Utah, though the timeline could be longer.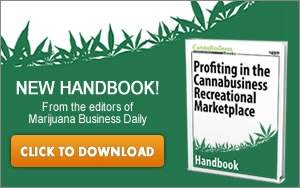 There's a chance even more states will weigh similar laws in the future, hoping to ease into the MMJ industry slowly. (A bill in Georgia that was similar to Utah's law and had lots of support failed earlier this week when time ran out on the current legislative session.)
The fight to legalize marijuana – for medical or recreational use – at the state level is a long one. One small success often leads to another, until eventually legalization becomes a reality. We've seen caregiver laws develop into authorization for dispensaries, and medical marijuana industries pave the way for legal sales of cannabis to adults.
Given that backdrop, even baby steps by states should be considered victories.