Utah residents who suffer from severe epilepsy can now purchase CBD-rich medical marijuana extracts from other states and use it when they return home without fear of prosecution.
However, laws preventing interstate transport and other issues could create a tricky set of obstacles for the industry to serve these new patients.
On Tuesday afternoon, Utah Gov. Gary Herbert signed into law a bill that allows locals to possess CBD-rich extracts, such as the popular medical extract called "Charlotte's Web." The patients must be approved by a neurologist before obtaining the extract.
The law – which also allows for children to be treated with CBD extracts – does not approve the production of the extract in Utah. Patients would therefore have purchase it in nearby medical marijuana states.
Medical marijuana growers in neighboring Colorado have received national press for their production of the Charlotte's Web extract. But Colorado prevents dispensaries from selling any medical marijuana products to out-of-state residents, while federal law prevents interstate transport of any type of cannabis products. So growers there cannot legally sell to Utah patients, and the patients cannot bring the extract back home.
Joel Stanley, a medical marijuana grower in Colorado, said he has a waiting list of 2,000 people for the Charlotte's Web extract. Stanley said he could sell to Utah patients who establish Colorado residency and obtain a medical marijuana card.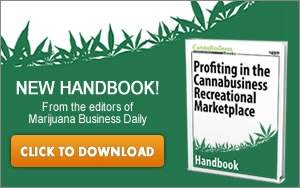 Stanley said he is working on a hemp-based extract that is similar to the Charlotte's Web extract. The hemp extract, he said, would allow patients to bypass residency requirements.
The extract's therapeutic qualities have persuaded more than 100 families to move to Colorado. Lawmakers in several other states, including New Jersey and Florida, have proposed legislation to allow patients to either import or grow the strain for medical purposes.