A medical marijuana dispensary in Los Angeles is promoting a type of cannabis farmers market over the July 4 weekend, but it's unclear whether the event is even legal.
The West Coast Collective dispensary is hosting the market, where vendors will set up booths and then sell their products directly to card-carrying patients at a negotiated price.
Paizley Bradbury, the dispensary's director, has promoted the event to local and national press, and she said there will be between 25-50 different growers, concentrates manufacturers and edibles companies at the market.
"Patients can talk to the growers and the growers can cut out the broker price," she said.
Bradbury said she's been working with her in-house lawyer to make sure the market does not break the law, though she said sometimes it's difficult to determine what is legal and what isn't.
"With this industry, you just never really know how things are going to turn out until after you do it," she said.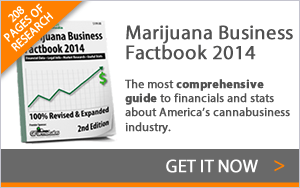 The event could call unwanted attention to the dispensary's status under Proposition D, which allows just 135 MMJ centers to operate in the city. West Coast Collective is not on the list of allowed dispensaries, nor is any dispensary that matches the business's address.
Authorities in Los Angeles have spent the last few months cracking down on the 800 or so businesses that are not on the list.