Cannabis legalization in Oregon could generate $38.5 million in taxes for the state during the first full year of implementation, according to a new report.
The study, authored by ECONorthwest, examines the economic impact of recreational marijuana sales in the state. New Approach Oregon, the group behind the bid to legalize marijuana this fall, commissioned the report.
Among the projections:
Tourists and visitors would comprise about one-third of sales. Many of these may be consumers from neighboring Washington seeking cannabis with a lower tax hit.
Forty percent of the black and gray market would convert to legal retail purchases
Close to 200,000 Oregonians would be regular purchasers of cannabis
Consumers would purchase 1.37 million ounces of recreational cannabis in the first full year of implementation (not including those who grow at home).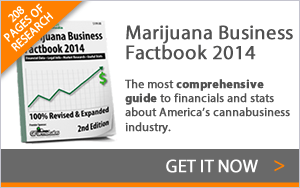 The study looked only at the revenue side of the issue. Not addressed were the costs to regulate the industry, nor savings from current enforcement efforts. The report also does not include medical marijuana sales and taxes.
The Oregon Legislature is separately working on an estimate of revenues. The body's top tax expert, Paul Warner, told The Oregonian that "the amount of uncertainty is enormous," particularly when trying the estimate the number of consumers who will transfer from the black market to legal retailers.