A last-ditch effort to block restrictive regulations on medical cannabis businesses in San Jose, California, has come up short.
Advocates failed to get the required number of signatures for a proposed ballot measure seeking to overturn the rules, which severely restrict where dispensaries can locate.
The failure means that most of San Jose's 80 or so dispensaries will have to close within a year.
The initiative's backers turned in signatures to the City Clerk's office on Friday afternoon. But city officials announced this week that the group came up about 10,000 short of the required number of valid signatures needed to make the ballot.
The new regulations, passed recently by the San Jose City Council, force dispensaries into industrial areas and set strict new rules on their operations. Industry advocates have called the regulations a "de facto" ban because only a handful of dispensaries will be able to find suitable locations.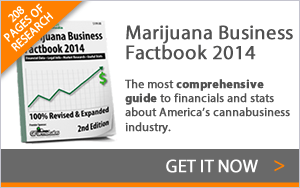 Once the council passed the rules, marijuana proponents knew they faced an uphill battle to overturn the regulations.
Some advocates have moved forward with collecting signatures to place an initiative on the November ballot for looser regulations on the city's medical marijuana businesses. However, Mayor Chuck Reed has announced he will actively oppose such initiatives.