Dispensaries in San Jose, California, are preparing to fight the city.
The group Silicon Valley Cannabis Coalition plans to file two separate referendums to challenge the recent rules approved by the San Jose city council.
Both referendums will require 50,000 signatures in order to advance to ballot measures, and the group has just 30 days to meet the goal.
Dave Hodges, president of All American Cannabis Club, called it a "daunting challenge."
"The gun has been put to our heads," Hodges said. "Either we get this done or we shut down."
Last week, San Jose's city council approved a list of zoning regulations that relegates the city's 80 or so dispensaries to industrial areas. Advocates called the plan a "de-facto ban," because most dispensaries will have to shut down.
This week, San Jose legislators approved additional rules that ban the sale of cannabis that was grown outdoors. The rules also require all edibles and concentrates to be manufactured on-site at dispensaries, which cripples the current vendor-driven business model.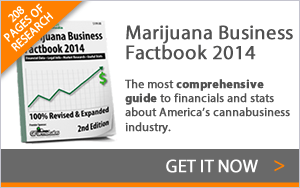 The dispensary group claims that these rules will destroy San Jose's cannabis businesses altogether. One of its referendums targets the zoning rules, while the other addresses the cultivation and concentrates regulations.
Hodges said the group needs to raise $1 million to hire a professional canvassing group to spearhead the signature drive. He said his group has raised approximately a quarter of that amount.