A medical marijuana dispensary looking to set up shop in Boston can't seem to win with the locals.
After abandoning plans to open in an affluent neighborhood amid opposition from area businesses, Good Chemistry Massachusetts is now facing similar push-back in another location, with some locals telling the dispensary's owners to "go away."
Good Chemistry is targeting retail space currently occupied by a sex-toy shop in an area that was a hub for crime and violence several decades ago. The neighborhood – located in Boston's Theater District – still struggles with drug issues today.
Some residents and businesses fear Good Chemistry's arrival would represent a setback for the community, even though such fears have been proven unfounded in other states that legalized medical marijuana.
"There's already lots of drug activity in the neighborhood and we don't need it," said George Coorssen, a member of the Midtown Park Plaza Neighborhood Association, which gave the dispensary's owners a cold reception at a recent meeting.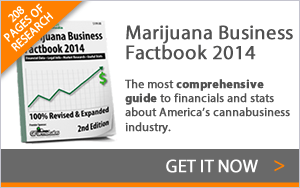 The opposition is the latest bump in the road for Good Chemistry, which won two of the 20 provisional licenses approved by the Massachusetts Department of Health earlier this year.
In February, Good Chemistry's COO admitted that the group falsely claimed to have the support of local legislators in Worcester, where it plans to open its second dispensary. Additionally, Boston City Councilor Stephen J. Murphy said he felt manipulated into writing a letter of support for the group.
Boston Mayor Martin Walsh recently said he would move to block medical dispensaries if it's shown the businesses lied on their applications.