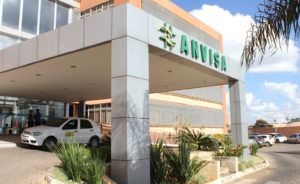 Brazil could become the latest country to regulate the domestic cultivation of medical cannabis, according to the government body responsible for regulating marijuana – a move that will have major implications for the industry when the rules take effect.
At a public meeting last week, the National Sanitary Surveillance Agency (ANVISA) collegiate directors approved two draft resolutions that would:
Regulate – for the first time – the domestic cultivation of cannabis, exclusively for medical and scientific purposes, in compliance with the 1961 Single Convention on Narcotic Drugs.
Review the registration procedures for medicines manufactured with marijuana, its derivatives or synthetic analogues, possibly allowing the commercialization of products that have completed only the second phase of clinical trials.
After details of the proposals are published in the official journal of the federal government, which is expected in the coming days, a 60-day public consultation period will kick off.

During that time, ANVISA will welcome contributions from "companies, universities, government agencies, consumer organizations, health professionals and the general population."

ANVISA authorities understand that these resolutions would be enough to regulate cannabis cultivation and the process of registering cannabis-based medicines, as the agency is mandated to do this with already-existing laws.

This means no legislative change would be required from the parliament for these rules to go into effect.

After the consultation period is over and ANVISA authorities address the feedback, the final resolutions would need to receive approval from the agency's collegiate board of directors.

Only then will the situation effectively change, creating new business opportunities in a country with a population of over 200 million people. Also, Brazil's economy is among the 10 largest in the world.

Why the change

The objective of the consultation period is to develop a framework that is "clear, transparent and decided with ample social participation," ANVISA authorities said during the public meeting.

"The initiative is of utmost importance since it finally ignites the long-awaited regulation process," Caio Abreu, founder and CEO of Entourage Brazil, told Marijuana Business Daily.

Beto Vasconcelos – founder of XVV law firm and a former national secretary of justice in Brazil – emphasized the importance that "experts, patients and companies participate in the public consultation, supporting ANVISA to create a modern framework that would enable an open and competitive marketplace, technological development and effective access of patients to quality products."

During last week's presentation, ANVISA authorities acknowledged that Brazilian patients face difficulties accessing "safe" cannabis products, something they want to address with the proposals.

They also admitted that maintaining the current system could mean an ever-increasing number of patients overwhelming the agency as they apply to obtain individual import permits, which is currently the only way to access medical marijuana in the country.

Another factor that motivated the authorities to make this proposal was the increasing number of patients going to court to demand access.

ANVISA authorities said they favor local production of cannabis-based medicines with regulated quality and safety standards, as well as expanding patient access.

However, during the public meeting in which the proposals were green-lighted, several civil society representatives expressed their disappointment with the reform, arguing it would benefit pharmaceutical companies while access to cannabis products would remain restricted.

Regardless of the outcome of the proposals, imports "will continue to be possible," Marcelo Galvão, CEO of Onixcann Brazil, told MJBizDaily.

"As mentioned by ANVISA's ombudsman during the public meeting, the agency should not forget to pay attention to provide better importing procedures and faster approvals, something that would be very easy to improve right away," he added.

Cannabis cultivation 

Details of the exact requirements won't be known until the proposals are published, which is expected in the coming days.

But during their presentation, authorities said the resolution that will regulate cultivation would include strict security requirements, background checks and the involvement of the federal police.

Only cultivation in closed and controlled environments would be allowed.

Producers would be able to sell their harvested crops only to research institutions or to manufacturers of registered cannabis-based medicines. Sales to individuals, wholesalers or for pharmacy compounding would remain prohibited.

A production quota system would be established, but few details about how that would work were provided at the public meeting.

Home growing and cultivation by patients associations would remain illegal.

ANVISA authorities said they do not have any legal mandate to allow home cultivation. However, a bill that would allow cultivation by patients is currently in the parliament.

According to Galvão, "in practice, the regulation restricts the market to pharmaceutical companies or very well-capitalized cannabis firms.

"Most patients probably won't reap the benefit of years of hard work advocating for legalization if these proposals prevail. The agriculture sector in Brazil would also be excluded."

Product registration

In 2017, ANVISA allowed the registration of the first cannabis-based medicine, Sativex, which is sold in Brazil under the name Mevatyl.

The proposal that would regulate the registration of cannabis-based medicines would require producers to prove the quality, safety and efficacy of their products.

What's original about the proposed resolution is that under certain circumstances, products that finished Phase 2 of clinical trials could be allowed to be registered and commercialized immediately – before the trials are even over.

Any initial registration of cannabis-based medicines would have a validity of three years. Depending on the case, ANVISA might require documentation of Phase 3 of the clinical trials for the first renewal.

Good Manufacturing Practice (GMP) certification would be a requirement in all cases.

Only products intended for oral consumption would be allowed, something that civil society representatives also criticized. They argued it would prevent other methods of administration that could make sense for certain patients.

Cannabis medicines would be allowed to be prescribed only to patients with serious debilitating diseases or terminal diseases – and as a last resort.

Alfredo Pascual can be reached at [email protected]