Former Olympic snowboarder Ross Rebagliati, who famously tested positive for THC after winning a gold medal in 1998, is trying to become Canada's most successful marijuana entrepreneur.
Rebagliati's company, called Ross' Gold, has established a joint venture with a Toronto business to distribute and market medical cannabis across Canada. The new firm has submitted a producer/distributor license application with Health Canada and is reportedly building a distribution center in Ontario.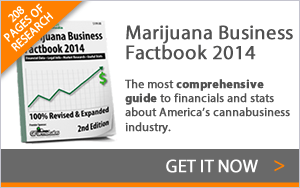 If successful in securing a license, the joint venture will line up "partner growers" to cultivate specific strains, and it will then distribute the medical cannabis to patients. The strains will vary in THC content and bear the Ross' Gold name.
Rebagliati said he intends to become "the Amazon of medical marijuana in Canada."
It's a unique business structure that attempts to work around Canadian laws that prevent licensed cannabis companies from advertising to patients.
One analyst is intrigued by the plan, saying that "it's kind of a big deal – if they can execute." But he questioned some of the claims Rebagliati has made and his business acumen in general.